11 août 2022
August 11th 1940 was a great day for the 74 squadron with many victories. The real William Nelson shoot down a nazi fighter and damages a bomber. "Captain Will", my Willie-inspired cat is seen here with his mechanics, well used to prepare his Spitfire: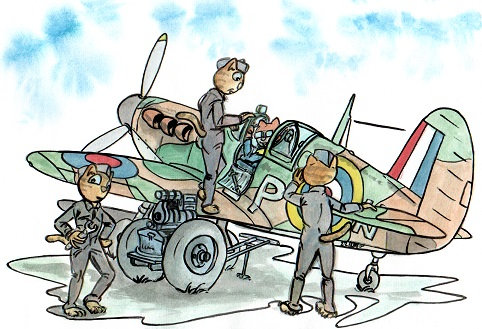 05 août 2022
Avignon saw the birth of some scribblers who wrote a few things: Giéra, Brunet & Aubanel (the "Félibrige"), René Girard, Mireille Mathieu ;) , etc. Among them is a man named Pierre Boulle who wrote stories about monkeys and bridges, among others.
This is the house where he was born: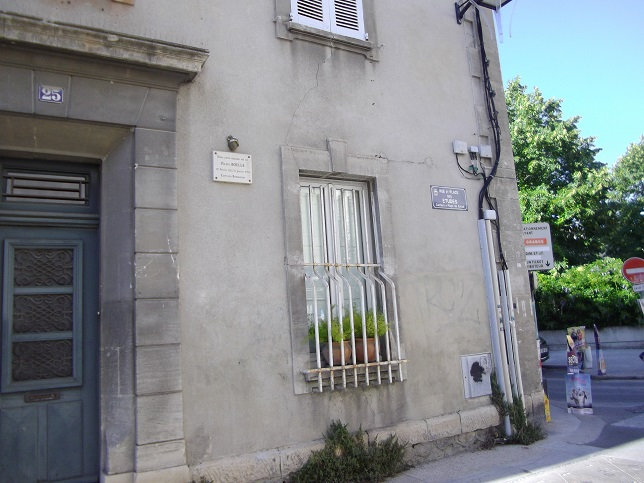 It says on it!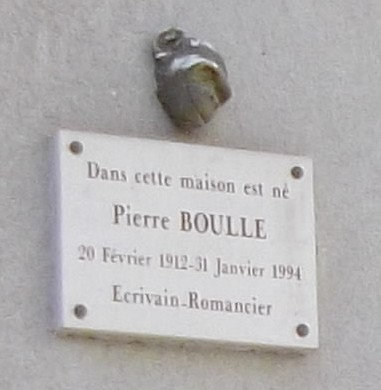 02 août 2022
France falls into the general softening of August but in the middle of this slump, my radio show remains awake, a beacon in the night of national boredom! Yes! in August, I offer you a new issue: here.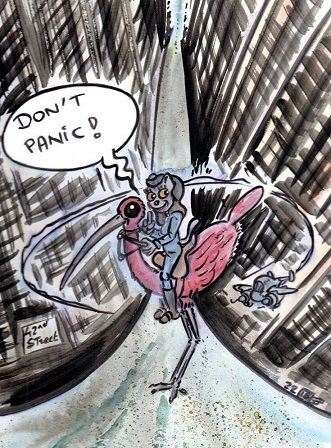 31 juillet 2022
After the trio of adventurers in Peugeot 205, I had received in my july radio show a trio of organizers of Lestrange Festival. You can hear them by following this link: here. This Festival was today & I went there this morning with my portable recorder. The success was there, it's very good for the organizers.
Below, the painter/ radio host/ poet/ farmer recovers from the day by tasting the beer made especially for the festival, "La potion"!
(It leans, normal, I'm in the "mountain", there's no horizontal line here!)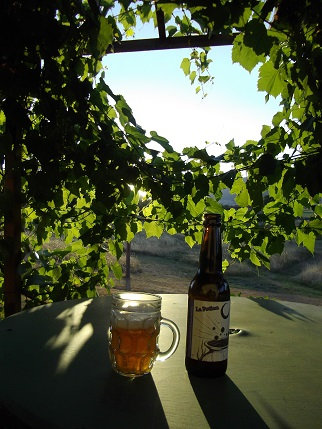 30 juillet 2022
To follow the route of your favorite crew, it's here! and there you can even see the precise route! Remember, the crew of my region had been kind enough to accept my interview request, the show is still available in podcast: here.
24 juillet 2022
Italian machos organise "Giro d'Italia Femminile" for more than 30 years. Guatemala, Thailand, the Czech Republic, Luxembourg, Estonia, Costa Rica, Switzerland, (...) have had women's tours for many years, France is a avant-garde country!

23 juillet 2022
July 21, 2022, St Didier square: where are the people?
20 juillet 2022
Pia the gardener was born in this wooden plank: